Membership Available - Great Offers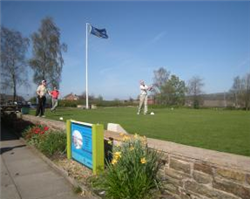 Deane Golf Club provides for all aspects of membership.
The Men's, Ladies and Junior Sections offer a full competition fixture schedule aimed at players of all standards.
We are a very friendly club with a varied social calendar.
We also have team matches against other clubs in the Bolton Golf Association, with other matches against clubs from both Lancashire and Greater Manchester.

Juniors up to 18 years of age can be members for only £50.
Special Offer For 2019 - Parent and Child
Free 1 year golf membership for any child up to 18 years if any parent takes out a new 5, 6 or 7 day golf membership.

For more information about these offers or for any other enquiry about membership please contact the office for further details.
Telephone - 01204 61944 - Ext 5

Email - secretary@deanegolfclub.com
Individual Fees for 2019 Season

Fees for individual membership, which is open to men or women, are shown below.

We've got some great offers available for new members. Why not have a chat with our Secretary.- you won't regret it.

| | | | |
| --- | --- | --- | --- |
| | 7 day | 6 day | 5 day |
| Membership | £840 | £765 | £665 |
Discounted rates for first and second year membership.

Discounted fees available to couples joining Deane Golf Club.



Fees for Young Adults 2018 Season
To encourage its younger membership Deane Golf Club offers competitive rates to young people from age 18 years up to 29 years of age.

| Age | 7 Days |
| --- | --- |
| 18-20 | £100.00 |
| 21-22 | £325.00 |
| 23-24 | £375.00 |
| 25 | £430.00 |
| 26 | £480.00 |
| 27 | £535.00 |
| 28 | £590.00 |
| 29 | £640.00 |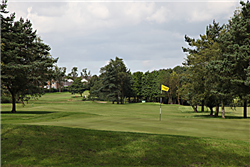 Deane Golf Club is committed to safe guarding your child whilst taking part in junior events.
We have an active Junior Section and we are always keen to encourage new young members.
The club provide the opportunity for junior members to obtain coaching and play supervised and organised competitive golf against other junior members of the club and other members of affiliated clubs in the Bolton Golf Association.
Junior lessons are always available from our professional Paul Barnes at competitive rates.

* Juniors 6-10, parents must be members of the Club and supervise their child at all times on the course.
CASC
Low Income Membership
Deane Golf Club operates as a Community Amateur Sports Club and from 1st April 2016 new rules apply.

The revised guidelines from HMRC require that all CASC golf clubs offer a membership package that is affordable to persons on a very limited income.

Deane Golf Club now offers a Low Income 4 day membership allowing opportunities to play on Sunday, Monday, Tuesday and Wednesday inclusive, the cost of which is £450.

This is in line with local authority concessions providing leisure facilities to the community. This membership offer is available to persons on limited income.

Any applicant applying under these criteria will need to demonstrate their inability to pay the full fees to the club.

Note: This 4 day membership provides all the rights and is subject to the same responsibilities as Full Members.

Please contact the Secretary for details and an application form.